How to Reach The Westin Zagreb
The Westin Zagreb is located at the centre of Zagreb, right across the neorenaissance palace from the 19th century that contains Mimara, one of the largest Zagreb museums.
Multiple green parks and amazing sights such as the Croatian National Theatre, in the close vicinity of the hotel, will make you feel as having the whole Zagreb in the palm of your hand. Enjoy a breath-taking view from some of the higher floors of The Westin Zagreb and watch the city come alive in front of you.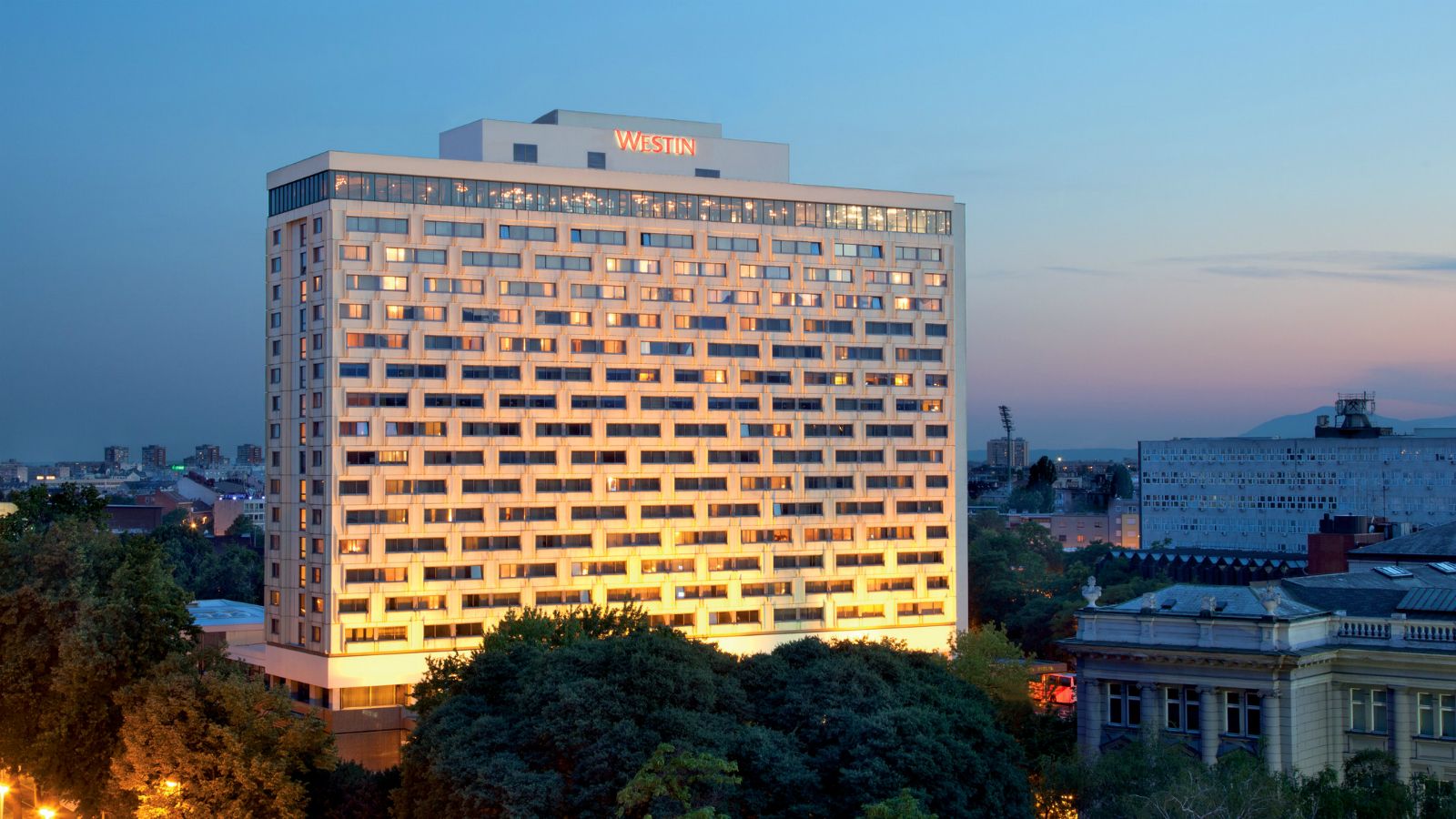 By plane
You can take a taxi from the Pleso Airport (regular fee is HRK 200 - 250 or 26 - 33 EUR), or Croatia Airlines shuttle bus to the Zagreb Bus Station (HRK 35 or 5 EUR). The Pleso airport is located only a short 30-minutes drive (17 km) from the hotel.
By train
If you travel to Zagreb by train, you can reach The Westin Zagreb by taking tram no. 2 to Črnomerec. Get off at the second stop (Vodnikova street) and walk straight until the crossing. Our hotel is located across the street, on your right.
By taxi
Taxi stand is located in front of the hotel, which enables us to arrange transport for you in couple of minutes. Rent-a-car service is also available to our guests.
By public transport
The tram stop is right in front of the Hotel and the tram present the main mean of public transport towards and from the city centre. Trams no. 12, 13, 14 and 17 will take you to the hotel. Get off at the Vodnikova ulica (Vodnikova Street) stop.
By car
When arriving by car from the east (A3 and A4 highways) continue driving down Slavonska avenija until you reach the turn to Savska cesta (14 km). Turn right to Savska cesta (Savska street) towards the centre and follow the markings for The Westin Zagreb.
When arriving by car from the west (A2 highway, after border crossing at Bregana, Slovenia), follow the marking for Zagreb-west and drive down Zagrebačka avenija (9 km) and then turn left to Savska cesta. Follow the markings for the city centre and The Westin Zagreb.
When arriving by car from the south and taking the A1 highway to Zagreb, after the toll booth continue driving down Jadranska avenija towards the roundabout. Take the 3rd exit at the roundabout and continue across the Jadran bridge. Turn right at the first traffic light to Savska cesta and drive straight to the city centre, then follow the markings for The Westin Zagreb.
Our hotel has a garage and an outdoor parking area for the hotel guests.
How To Get Here
Unable to find directions, please try again.
Local area
Zagreb transportation
Zagreb International airport: 17.4 km / 10.8 miles
Zagreb train station: 1.2 km / 0.7 miles
Zagreb bus station: 2.5 km / 1.6 miles
The Zagreb fair: 5.1 km / 3.2 miles
Zagreb attractions
The Mirogoj cemetry: 4.9 km / 3 miles
The Maksimir park: 4.4 km / 2.7 miles
Bana Josipa Jelačića square: 1.2 km / 0.7 miles
The Zagreb cathedral: 1.6 km / 1 mile
Main cities
Ljubljana (SI): 139 km / 86 miles
Vienna (A): 370 km / 230 miles
Munich (D): 547 km / 340 miles
Milan (I): 639 km / 397 miles