The Westin Zagreb, together with partner operator World Class Health Academy®, has recently opened its doors to its fabulous, completely refurbished wellness centre. Hands down the best of its kind in the city, our facilities invite you to re-energize with Westin WORKOUT® in over 1,700 m² of modern, elegantly appointed, sleek and airy surroundings.
The finest exercise equipment, including state-of-the-art Nautilus "One" machines, a 17-m long pool, Finnish saunas and innovative Experience showers provide a perfect solution for you to maintain your wellness routines whilst on the road.
World Class Health Academy®' s Comfort Zone showcases a wide range of wellness treatments in a magnificent setting. Our guests are invited to escape to a wellness oasis and indulge in 16 different types of massages.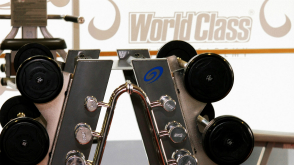 Visit The Westin Zagreb and live the World Class Health Academy® experience in person – seize the opportunity to re-energize and rejuvenate. Our wellness centre is definitely next-to-none, but that's just one dimension of our offer.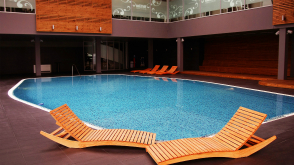 Spa & Wellness, a holistic space of beauty, well-being and relaxation, is placed within World Class Health Academy® at The Westin Zagreb. Indulge yourself with face treatments, body reshaping treatments and relaxing massages.
Opening hours and information
Monday - Friday: 6:30AM - 10:30PM
Saturday: 9AM - 9PM
Sunday/bank holidays: 10AM - 9PM
Gallery of our facilities